The Distinguished Gentleman's Ride - SLC 2018
The freedom flags atop the Utah State Capitol in Salt Lake City had front seat tickets to a very dapper gathering. Many of the 177 ladies and gents registered to The Distinguished Gentleman's Ride (@DGR @RideDapper) showed up donning fashion statements from various eras of vintage dress, steampunk accessories and even contemporary niche helmets, boots, and moto gloves for an annual event. Each one proudly rolled up, straddled atop their preferred vintage motorcycle or custom ride greeted by happy smiles and a mutual respect sharing a common interest. Greetings were heard as friends from local clubs and previous years' rides reconvened to catch up on the latest gossip and learn of the current happenings in the valley.
Organized by Ride Host, Cade Mangleson (@MangledMotos), the charity event kicked of at 1pm September 30, 2018 to the announcements of the extraordinary purpose of the ride. The ride captains mentioned by name: Juan Coles (@u2umoto), Tyson Call (@clancycoop) and our own Brandon Bouck (@brandonbouck) led three different waves of riders through the several miles of SLC streets.
A special thanks was offered to the corner captains and sponsors like Harrison Motor Sports (@harrisonmotorsports) and Project Sunday (@projectsunday) who helped with directions and safety precautions as well as break down instructions in the even of less cooperative machines. 
Safety was a high priority and on a day that was nearly perfect for a leisurely ride, there were no unfortunate incidences. The route was great and even offered restaurant patrons and neighborhood locals a colorful and shiny parade of rumbling engines and masquerading riders.
The ride finalized at 837 South Main Street at Tinwell Bar (@tinwellbar) where riders turned their attention to a toast to the ride that has it's sights on a cause-based initiative. It's our speculation that everyone there has been touched personally through an unfortunate battle of a friend or loved one suffering from cancer or mental health. For us this made the ride all the more important and significant. 
Proceeds will go to the Movember (@movember) charity organization for mental health and suicide prevention as well as prostate cancer. To date 177 riders on the SLC ride raised $5124 adding to the international total of $5,757,603 from 112,675 total riders world wide. 
Thank you for the support of all those present who made this possible and anyone we regretfully might not have named. We are collecting a list of names and email addresses so we can get together more often and rub shoulders, and who knows...maybe even sneak in a ride or two. Feel free to leave your info so we can tag you on the photos, or email us at brandon@twigswoodwear.com.
If you can "Rock a mo, save a bro."
Twigs Team
Photos: 
https://www.facebook.com/pg/twigswoodwear/photos/?tab=album&album_id=1869548686455513
Sponsors~
CHARITY PARTNER https://us.movember.com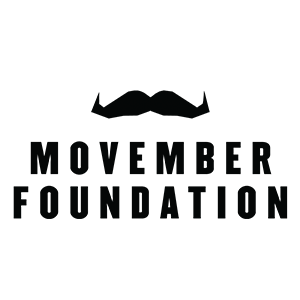 ---